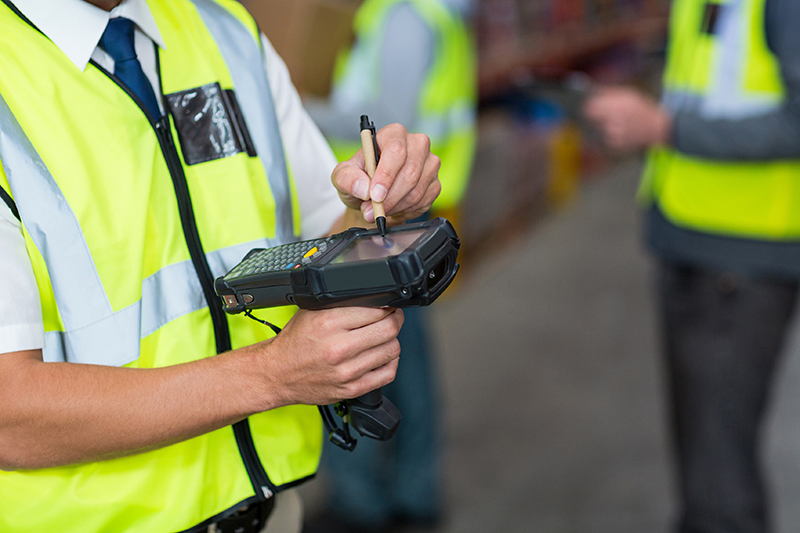 The icing on the warehousing cake
We provide picking services in all warehouse areas in which packaged goods are stored in large numbers (in bags, boxes, containers, etc.).
Order picking – our strategie
The responsible employee goes to the respective storage location and picks the goods required from where they are stored. Material is usually picked manually, without automated aids. This type of order picking is particularly suitable for smaller order volumes and for light-weight goods, or also for rush jobs.
This requires comparatively little investment and facilitates a high order picking output. The order picking output increases the more the picking routes are optimised. The optimisation of the routes during order picking is monitored and improved by the warehouse management system.
As early as when the goods are placed in storage, the storage locations of the goods for picking are determined by the system. Permanent and prompt supply into the respective picking areas is essential. At Stelten, this work step is also ensured by the IT we use.
"Pick by terminal" is our form of paperless order picking in real time. The order picker and his control centre or the WMS communicate via a permanently installed terminal or via hand-held terminals. These terminals can often be found on forklifts or other order picking vehicles.
Scanners are used throughout Stelten to record article, serial, or lot numbers, allowing the fast and accurate recording during picking by scanning EAN or other barcode labels attached to the picked goods or the packaging of the picked and packed goods.
The advantage of the "pick by terminal" process is the low error rate in this type of order picking by using the above-mentioned scanners, which are linked via an IT network. If the same order volume is booked manually, the error rate is considerably higher. This type of order picking also allows permanent stocktaking, which is offered optionally.
Our employees pick orders according to your wishes
In our logistic processes, order picking is an essential part which is carefully and precisely adapted to customer requirements.
You need fast and accurate order picking of your goods? We are happy to help!