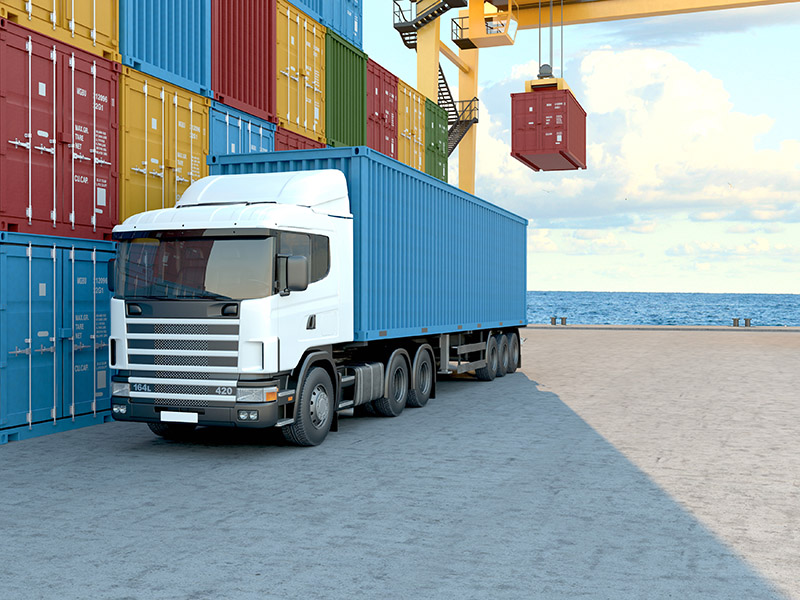 Locally, regionally, supra-regionally, nationally, Europe-wide…worldwide
You receive goods from all over the world and are looking for a capable partner who organises and supervises the transport and takes care of the import of your goods? Starting with their arrival at European or German sea ports or an international airport, you can trust us to reliably carry out all jobs associated with the import of your goods.
In a few steps, our proven contractual partners or even we ourselves carry out the customs treatment of your import goods, either at an EU border or at our location in Krefeld, calculate and register the import sales tax and, if applicable, customs duty, and book it to corresponding deferment accounts.
Regulations for the transport of goods across borders
A complete mystery? Not for us at Stelten. The employees of our international forwarding department are specialists in dealing with applicable laws and regulations and work closely with the customs officers of the main customs office (HZA) in Krefeld and other locations.
The import of your goods can be executed in numerous ways and optimised to your operational requirements.
Release for free circulation within the EU, registration for a customs or tax warehouse, the use of special customs procedures …. there are many possibilities when importing goods.
We can also deal with ongoing transit processes by presenting your goods to customs and paying customs duty according to the customs code in due time, or with the deferment of any import duties. We are happy to advise you or to work closely with your own customs specialists.
Necessary information on imports
Some information has to be provided by the importer in advance so that fast and correct processing is possible.
What customs tariff number do the imported goods come under?
Is import of the goods into the EU prohibited?
Are there any limitations to the quantity (quota limitation) and, if so, are there any free quotas left?
Is the import subject to approval and, if yes, what has to be taken into account for the application?
(Excerpt from the catalogue of questions) …
No matter what obstacles you face when importing goods, our employees will provide you with support.