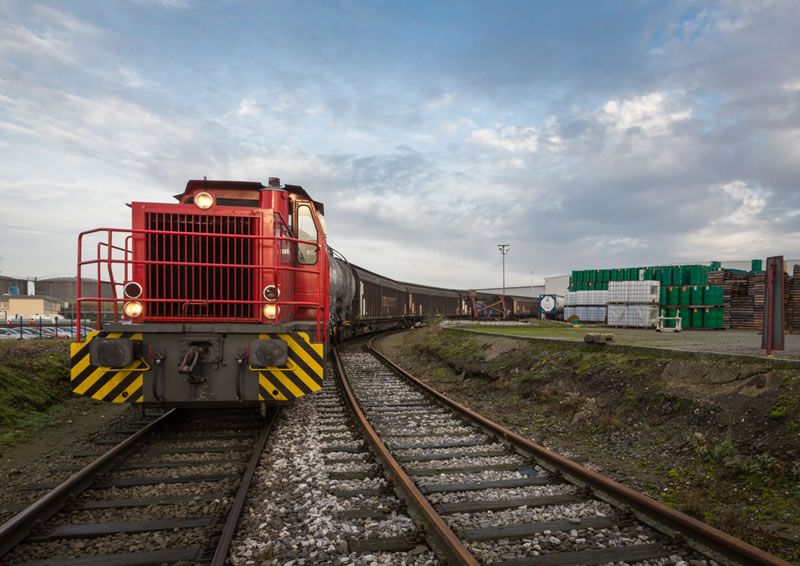 Across all modes of transport
Increasing globalisation continually poses new challenges for transport logistics. Goods no longer come from the immediate neighbourhood but from all over the world. New markets are opened up, production is outsourced and goods are transported across borders. Splitting up the supply chain across companies and continents adds to this effect and thus places high demands on efficient transport logistics.
Our tailor-made solutions for our customers
By water, land, or air: our know-how of logistics services includes all modes of transport. As a modern service provider for high-quality transport logistics we develop market-oriented solutions optimised for your individual requirements.
We can provide one-stop service to implement all these concepts. Our own railroad connection and port access, the immediate proximity of international airports, and our close co-operation with regular carriers offer the best possible conditions, enabling us to provide comprehensive transport logistics services including all-inclusive packages.
We take care of all transport logistics processes required for efficient transport – cost-effectively, on schedule, and sustainably.
Our top priority is always to optimise every transport with regard to loading, unloading, capacity utilisation, transfer, and identification.
Tri-modal handling
Direct port access, several railroad connections as well as a 6 t gantry crane system facilitate direct access to transport by rail and ship. Optimal transport connections to the most important motorways (A57, A44, A59, A3, A524/B288) guarantee easy truck transhipment – perfect conditions for smooth transport logistics.
Our tri-modal handling options provide versatile logistic possibilities so that we are always able to respond flexibly to our customers' wishes. In particular, these transport logistics options are available to the food industry.
Container transport
We have found a strong partner in KCT Krefeld, completing our range of transport logistics services with a storage capacity of 1,400 TEU. Due to our proximity to the container terminals in Krefeld and Duisburg we handle a large part of our container pre- and post-transport cost-efficiently via barge. In Rhine Port Krefeld you will find us at Rhine kilometre mark 763.
Whatever you would like to transport, we will find the best solution for you. We look forward to your challenge!