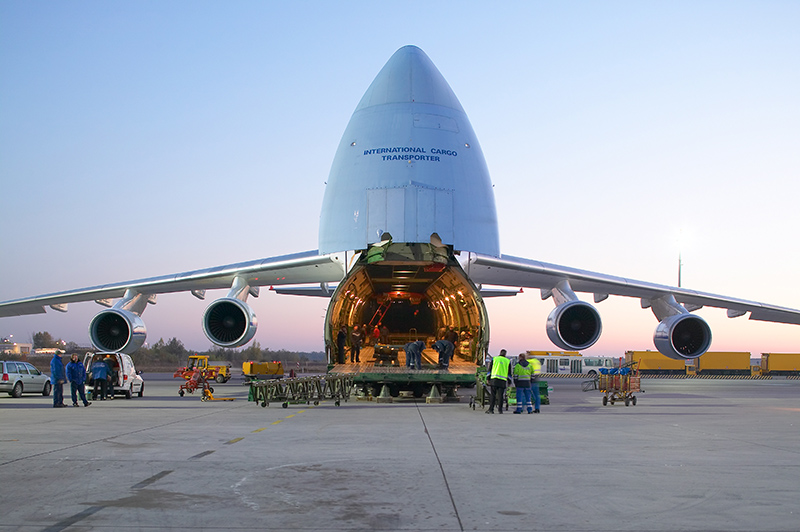 Tranport across borders and continents
No other mode of transport has gained as much importance in the past few decades as airplanes. The capacity of modern planes as well as the infrastructure of modern airports together provide high-performance logistics hubs handling global traffic.
Goods no longer come from the immediate neighbourhood but from all over the world. New markets are opened up, production is outsourced and goods are transported across borders. The diversification of the supply chain across companies and continents, and the division of labour add to this effect and thus place high demands on efficient transport logistics. Transport by air freight makes an important contribution.
Virtually all airports also handle air freight, of course. About half of the worldwide air freight is transported in conventional passenger airplanes while the other half is handled via special cargo planes.
Fast, safe, reliable
Important spare parts, urgent documents, perishable, particularly sensitive goods, or even urgently needed relief supplies or medical drugs thus get to almost every place in the world on time. With regard to speed across long distances, transport by air freight is unbeatable.
Johs. Stelten GmbH & Co. KG uses capable air freight agents at all important departure airports in Germany and the European Union. These freight a network incorporating all notable airlines and air carriers. Compliance with the highest safety and security standards is a matter of course just like the complete documentation of these supply chains.
Benefits of air freight
The benefits of air freight are obvious. In particular across longer distances, borders and continents, shipment by air allows extremely short transport times and, on top of that, is particularly safe. Besides, exact flight schedules guarantee delivery on time without long waiting times or even storage costs and thus make air freight particularly cost-effective.
You can rely on us if your most important goods need to be transported quickly, safely and globally. We look forward to your enquiries and the resulting tasks.